RTS is the first ISO 26000 certified business travel agency in the MENA region. Finding the best located hotel with the best quality needs in business travel, event planning, strategic meeting management.
Compliance Certified MPI
0
Single Key Account Manager
0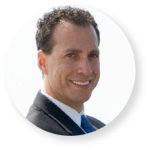 "RTS as a local Expert, they designed 2 combined tours in 1 and advice our best tips according the desire of our guests with a quickly reply."

"Thanks for everything ! I think you must be a specialist with accommodation. The Riad Aliya was really appreciated by the Guests. thanks again!"

" would like to personally thank you for this new partnership. I hope you can help us execute all groups smoothly so we can promote Morocco more to our clients. This is a pretty new destination !! Thank you again and cheers to this partnership!"
There was a winning award given by L'Oreal Morocco to Moroccan doctors for attending the Worldwide Congress of dermatologists which consisted of 40 people and was held in Seoul. We as a team were able to manage the entire trip from beginning to end, including the following: Flight tickets, hotels, transportation, registration, a grand city tour including high-quality guided tours outside, and group dinners. As a part of their entire journey, we arranged that they stay in Dubai for two days, including accommodations and transportation, before arriving in Seoul.