Thanks to RTS's strong relationship in the premium experiential hospitality business, Our team has been able to gain extensive experience in numerous fields including Ticketing, Curated Hospitality, Live Event Production, and Travel Management for sports and private events
1 to 1 Relationship with Major Hotels Chains
0
Tailor Made Concepts (New) Entertainment Events
0
Go'S, Football, Polo, Horse Convention
0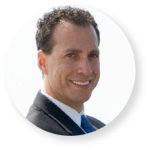 "RTS as a local Expert, they designed 2 combined tours in 1 and advice our best tips according the desire of our guests with a quickly reply."

"Thanks for everything ! I think you must be a specialist with accommodation. The Riad Aliya was really appreciated by the Guests. thanks again!"

" would like to personally thank you for this new partnership. I hope you can help us execute all groups smoothly so we can promote Morocco more to our clients. This is a pretty new destination !! Thank you again and cheers to this partnership!"