Do you want to make your next vacation memorable with RTS? You are in the right place. Regardless of where you want to go, how you want to get there, or what you want to do, our team is here to support you every step of the way to make your journey count
Regular Update of Suppliers
0
Friendly Relationship Between our Suppliers
0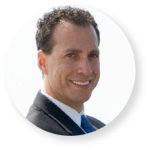 "RTS as a local Expert, they designed 2 combined tours in 1 and advice our best tips according the desire of our guests with a quickly reply."

"Thanks for everything ! I think you must be a specialist with accommodation. The Riad Aliya was really appreciated by the Guests. thanks again!"

" would like to personally thank you for this new partnership. I hope you can help us execute all groups smoothly so we can promote Morocco more to our clients. This is a pretty new destination !! Thank you again and cheers to this partnership!"
It is no doubt that Morocco can be a bit overwhelming for a first-time visitor, which is why we had the honor of organizing a tour around the country for a group of 9 individuals. As soon as they arrived in Morocco, everything had to be taken care of, including their accommodation and transportation wherever they went during their stay. We assisted them with high-quality local guides that speak numerous languages. Visitors from other countries cannot come; without knowing a bit of our Moroccan culture. We had to arrange a special tour for them for example : a tour around the madina, visits to historical places such as Bahia Palace, Saadien's Tombs,Dar El Bacha Musée and others, went camel rides during sunset and other activities that would enrich their learning about morocco.