Moroccan Cooking Class
From $50 per person
What you'll do
Welcome to RTS cooking class, you will have a memorable and wonderful personal cooking experience. 
Let's start with an introduction to cooking, followed by a demonstration of how to make authentic Moroccan tea. Next up will be tea time, where we will get to know each other and enjoy delicious Moroccan cookies and cakes together.
Our menu consisted of; Appetizer+main dish and dessert.
The cooking experience will be enjoyable for all of us. During our workshop, we will be showing you Moroccan cooking tools and tricks, we will teach you a variety of Moroccan spices and herbs that will create the most authentic meal you have ever tasted.  As well as the Chef will share with you all the skills and secrets of making a delicious Moroccan dish. During this cooking experience, you will be doing every possible step by yourself, additionally, you will discover new species and plants, and finally, you will enjoy your meal in a joyful and comforting atmosphere.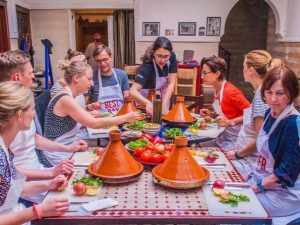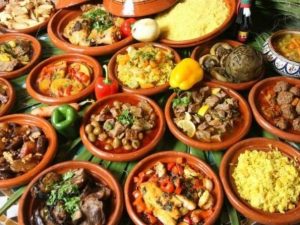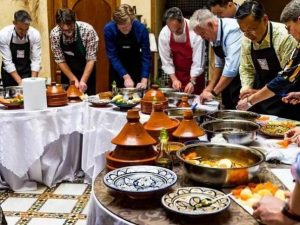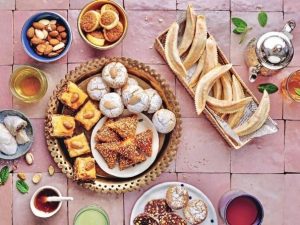 What's include : 
Enjoy a Cooking class (Chicken Tagine)

Taste your dish
What's exclude :
No Drinks, No Entrance, No Dessert

No Transfer to the local Cooking Class Restaurant

Other Tagine (Optional)
Cancellation Policy
You can obtain a full refund if you cancel up to 48 hours in advance. Refunds or any changes will not be accepted within 48 hours after the start time of the experience.
A cut-off time is determined by the experience's local time. The weather has to be good for this experience. If the event is canceled due to inclement weather, you will be offered a different date or a full refund.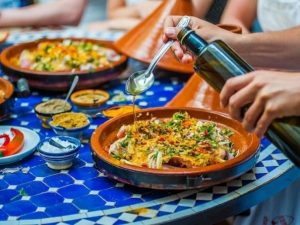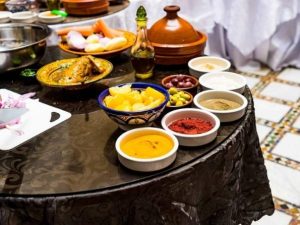 Leave a Reply
Do you have some comments or questions for us? We'd love to hear from you! Don't be shy! Feel free to drop us a message!