The impact of the COVID-19 pandemic on tourism industry
There were more than 320 million people employed worldwide in the travel and tourism sector prior to COVID-19, and this sector contributes more than 10 percent of the global gross domestic product. 
In response to this pandemic, the travel industry is witnessing significant structural changes. Though some tourism companies reported that they were expecting a decline in demand, few expected the pandemic to result in a complete collapse of the industry. The sudden COVID-19 shutdown has triggered a domino effect.  Hotels, airlines and travel agents have been the hardest hit, followed by tour operators for the whole ecosystem. 
In April, travel demand globally plunged to 30.2 percent, according to Sabre Corporation, a leading technology provider to the global travel industry. The travel industry's share of global GDP will decline by 1 percent this year, according to the World Travel & Tourism Council.
The effects of the COVID-19 pandemic on tourism have impacted different sectors
Travel companies, both online and offline, have been hit hard by the pandemic. Hotel chains like Marriott International, Hilton Worldwide, Hyatt and Wyndham Hotel Group have reported huge losses. Online travel se  s. 
Airlines like United Airlines, American Airlines and Delta Airlines have also reported huge losses. Air travel demand has dropped by more than 90 percent globally. Airlines have laid off thousands of employees, and most airlines have announced bankruptcy. 
Tour operators have also taken a hit. Tour operators like Intrepid Travel and Globus have announced that their operations will be suspended till December 2020. Tourism boards in many countries have suspended their marketing campaigns. Tour operators, travel agents and hoteliers have been hit hard. This pandemic caused numerous tour operators to declare bankruptcy such as Thomas Cook in 2009.
There has been a surge in tourism preparation for the anticipated increase in demand once the COVID-19 lockdown is lifted. Many tourism companies have been investing in digital capabilities, data analytics, artificial intelligence, robotics, augmented reality and virtual reality. 
The impact of the COVID-19 pandemic on the travel industry will persist even after it ends. The long-term impact of the pandemic will be felt by companies that have not been prepared for it. The COVID-19 pandemic has challenged many existing business models. It has also forced companies to venture into new areas. The travel and tourism industry is going through tough times. The industry will recover, but it may take a long time, and it may not return to its previous state.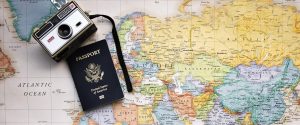 The business travel industry has   been hit hard by the COVID-19 pandemic"In spite of this, however, many companies are responding well to the new normal by adjusting their travel policies and booking behaviour.  Despite the havoc COVID-19 has caused to business travel, it has also given us new opportunities in the future , allowing travel to be managed remotely, changing travel policies, and adapting travel spend to fit the needs of the organization.Organisations that implement flexible policies and maintain communication with their travellers will be able to adapt quickly to the changes in the future until the travel industry goes back to normal in 2025.